Keytalk Secure Email Service (SES)
KeyTalk Secure Email Service (SES)
Important and often sensitive information is usually communicated in business email communication. Virtually anyone can read it via the Internet because the content is not protected in any way. To secure email communication, use S/MIME certificates that guarantee the message's authenticity and the sender and can also encrypt it. Now you do not have to do anything to deploy the certificates and you will save hours of work for your IT department!
Secure the basic communication channel
Owning an S/MIME certificate issued for a specific email address allows you to not only sign sent messages but also encrypt them. No one but the recipient is then able to view the content of the message. However, the signing itself is beneficial, because in addition to the origin and identity of the sender, it also proves the fact that the message has not been altered in any way.
Easily obtaining S/MIME certificates
The biggest problem with securing corporate mail, in addition to obtaining the certificates themselves (which usually only requires confirmation from the future owner), is the extension to users' computers. If you have 100 employees in the company with the same number of computers, then it is necessary to install the certificate on each of them and set it up in the mail program. However, you no longer need to do these procedures; there is the Keytalk Secure Email Service, which will solve everything for you! Thanks to it, the entire S/MIME certificate life cycle is fully automated.
Key benefits of Secure Email Service (SES)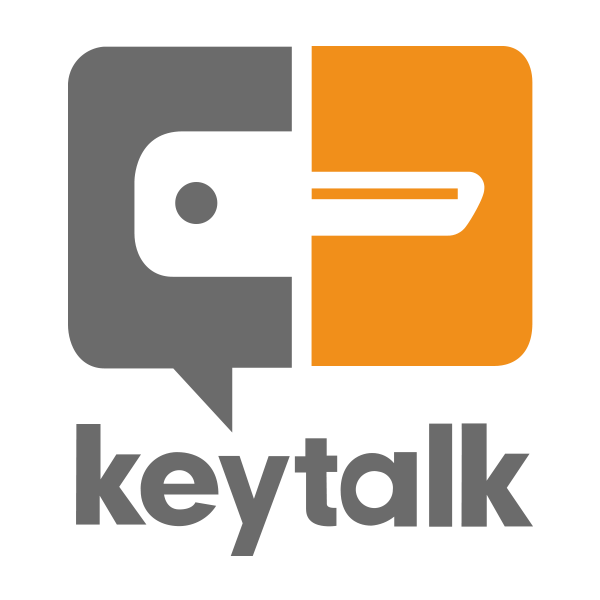 Certificate lifecycle management and their secure storage (for HSES to HSM).
Easy onboarding for users who then do not need to deal with anything.
Automatic issue of a certificate thanks to the connection to the CA.
Download user certificates and settings in the mail client.
Timely renewal of certificates.
Operation and license service
Secure Email Service (SES) is available to customers as a service operated on their server (on-premise) via a KeyTalk server. Keytalk Secure Email Service (SES) is licensed per user for a period of one year. The price of one user license covers all costs - both the license of KeyTalk components and the price for the S/MIME certificate (which makes it easier for you). Licensing is transparent, you do not have to worry about any additional hidden fees. We will be happy to prepare a non-binding price offer for you.
With Secure Email Service (SES), you get everything you need:
1x CKMS server license
1x personal Class 2 certificate from CA DigiCert or QuoVadis
1x KeyTalk Secure LDAP Directory Service license
1x KeyTalk license allowing you to use the certificate on any device, maximum 10 seats / certificates per user
Do you want to have no worries about server operation? Select Hosted Secure Email Service
The Secure Email Service version assumes KeyTalk operation on your server, i.e. on-premise. You can also easily start a server in your cloud (SaaS like Azure or Amazon). In both cases, the administration is up to you - you are the administrator of the Linux server that drives the KeyTalk server (service).
On the contrary, the Hosted Secure Email Service (HSES) version runs directly in the manufacturer's cloud (DC Amsterdam) and is therefore a service (SaaS); you no longer need to administer the server. The hosted variant (HSES) is ideal for customers who do not have an IT department or capacity to manage the server. In addition, the keys are securely stored in the data center on HSM (Thales Luna model 7); their acquisition and compromise are excluded.
The Hosted Secure Email Service (HSES) variant has also these benefits:
The CKMS server is hosted in DC in Amsterdam, you don't have to worry about it.
The server uses HSM Thales, so your keys are safe.
The server does not have to be operated by your administrator, so you will save on costs.
How to get the service
DigiCert, of which we are a platinum partner, is a technological KeyTalk partner. This allows us to bring this revolutionary technology to our customers and help them with deployment, so you can solve everything with us in your native language.
Do not hesitate to contact us for more information. We are here for you and will be happy to meet your requirements and learn how you want to secure your mail. After a non-binding and free consultation, we will certainly be able to help you with PKI automation, which brings not only higher efficiency and savings, but also higher security in the use of certificates.