SSLmarket achievements and awards
SSLmarket achievements and awards
We want the best for our customers and therefore we work with the largest certification authority in the world. Below you will find an overview of our joint achievements and awards for our work. Thanks to them, you can be sure that we are the best TLS certificates and PKI supplier for you and your company.
PRESTIGIOUS PARTNERSHIP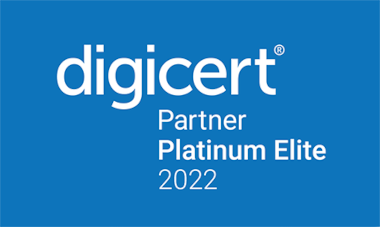 We are a DigiCert Certified Partner Platinum Elite. This highest level of partnership with the Symantec Certification Authority family demonstrates our TLS security competence and the ability to not only sell certificates, but also to bring added value to customers and help them complete their server security.
NUMBER ONE IN TECHNOLOGY
We focus on innovation to take advantage of the largest and best CA in the world. SSLmarket is one of the biggest retailer in Europe to offer DigiCert and QuoVadis to its customers. We are always the first to offer the latest DigiCert products and technologies. We are the first to come up with the possibility to automate the acquisition and installation of a certificate via the ACME protocol (more here). (More here).
AWARDS
An overview of our achievements and awards we have received from DigiCert.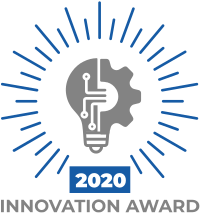 The Innovation Award 2021
This award recognizes all the innovations we are constantly bringing to our customers in collaboration with DigiCert. Also, it acknowledges our resourceful and outstanding use of DigiCert products and services.
"We are honored to recognize Zoner as the recipient of the 2021 DigiCert Partner Innovation Award. Their innovative UI design brought to life DigiCert products on their website, so it's no surprise that they were the top reseller of Multi-year Plan certificates in EMEA this year. Congratulations to everyone at Zoner who made this possible."
Philip Antoniadis - EVP of Worldwide Sales, DigiCert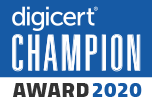 DigiCert Champion Award 2020
The title Champion is the second biggest award DigiCert is granting. It unites the appreciation of the perfect cooperation, outstanding results and respect of their partner's achievements.
"When we think of a DigiCert Champion, we think of loyalty, partners that are exclusive with us and who are fully immersed in our business. The winner this year not only shows these attributes, but also does a tremendous job of aligning with the DigiCert set of values, particularly in putting their customers first in all that they do, and doing what's right! Our DigiCert Champion for 2020 is Zoner!"
"Each year, there are several partners that have sales totals that are notable, and worthy of an award. One of the winners in this year's Outstanding Sales Performance Award category is Zoner!"
Dane Greyvenstein, Senior Vice President, DigiCert
Partner of the year 2019
This is the highest award that can be achieved in the tough competition with other partners. SSLmarket earned it for the first time for outstanding performance and collaboration in launching new products.
"ZONER fully deserves the Partner of the Year 2019 award. For more than 10 years of working together with Zoner, which began in 2007, Zoner continues to exceed our expectations in terms of sales growth, marketing, customer satisfaction and overall commitment to our cooperation. We are cooperating to increase security across the Internet. We are grateful to have Zoner as a Platinum Elite partner."
Robert Hoblit, Chief Revenue Officer, DigiCert
Cooperation Award 2019
Each year, a collaboration award is given to one partner who has helped DigiCert in an exceptional way in sales, marketing and development. The award confirms the exceptional level of cooperation between ZONER and CA DigiCert.
"As one of our Platinum Elite partners, Zoner played a key role in finding our common business opportunities. Congratulations on this DigiCert Collaboration Award 2019."
Robert Hoblit, Chief Revenue Officer, DigiCert
---
Outstanding Sales Performance award 2018, 2019, 2020, 2021 and 2022
The Outstanding Sales Performance award (formerly Million dollar club) is given to only a few of the largest certification authority partners who have distinguished themselves in the high sales level of their services. SSLmarket wins this award every year since 2018. This achievement was possible only thanks to our customers, who appreciate the quality of our services.
---
Award for the highest sales growth in EMEA in 2016
The Symantec EMEA Sales Growth Partner of the Year is awarded to the partner who demonstrates the largest increase in sales each year. Following this success, we expanded our operations to other countries, including Germany, France, the UK, and Spain.