About SSLmarket
About SSLmarket
We provide a comprehensive solution for securing your data
ZONER is a world leader in Cybersecurity and a top Internet service provider. It's one of the largest sellers of TLS certificates in Europe and it successfully provides digital communications to customers around the world. It bases its extensive experience, innovative technologies, excellent service management, and professional customer service on working with cyber security giants such as CA DigiCert, CA QuoVadis, and KeyTalk BV.

The know-how of our success
User intelligibility
The client should understand how the certificate and encryption work, but they should not be unnecessarily overwhelmed with detailed information that they don't even need to know.
Qualified support
All SSL market employees are certified as Sales Expert Plus. They are fully qualified to advise you correctly on the selection of certificates and help with their deployment.
Partner CA reliability
We have always focused only on the highest quality products. We offer popular Thawte certificates and others from DigiCert - the largest certification authorities in the world.
---
We are a proud partner of the largest certification authority in the world
DigiCert awarded us the title of Certified Partner Platinum Elite. We got this award due to our long-term business cooperation and high standard of service. For customers, it is a guarantee that we not only sell certificates, but that we deliver added value and provide high-level customer support.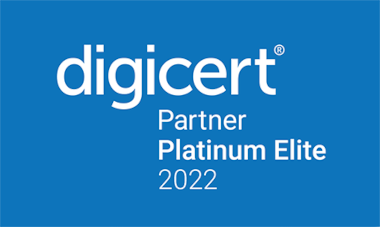 ---
Digicert praises us
"ZONER is one of our top partners with a turnover of over $ 1 million this year. We are happy to name them as one of our Million Dollar Club Awards winners."
Philip Antoniadis, Vice President, Global Sales, DigiCert
---
We have received important awards
Our high standard of work has been confirmed by several important awards. The most valuable achievement is the Partner of the Year 2019, which DigiCert awards to their best partner of all. Our success is further underlined by the Million Dollar Award, which we have repeatedly earned based on our turnover. For a complete overview of our achievements, visit the SSL market Achievements and Awards.
You can find a complete overview of our achievements at SSLmarket achievements and awards.
---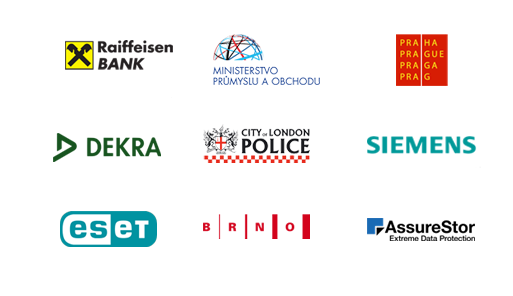 Our customers
For many years, ZONER has been providing TLS certificates to important European companies and e-shops.
Become another happy client!
---
Need help choosing?
If necessary, do not hesitate to contact our customer support, who will help you select the certificate and any questions. When solving customer requests, we do not distinguish the size of the client, each client deserves our full support.
---
We appreciate your feedback
We are interested in your opinion. It is only thanks to you that we can innovate and simplify the process of securing your Internet projects. We will be glad if you write to tell us whether you do not like something, are not satisfied with something, or whether we have surprised you with something nice. You can contact us through our contacts and social networks.