Secure Site Certificates - Prestigious security (not only) for the financial sector
Secure Site TLS certificates
The prestigious Secure Site range (formerly published by Symantec, DigiCert) is the best you can get in the TLS certificate market. This product line takes advantage of all the modern DigiCert certification innovations. The combination of the certificates' technical capabilities, level of security and additional functionality creates a whole new and unprecedented level of TLS products ready for the future and post-quantum cryptography.
Premium Secure Site certificate features
With Secure Site certification, you get the fastest company verification through priority support. With every Secure Site certificate, you also gain anti-malware control for your site.
With each Secure Site certificate for your site, you will get the Norton Secured seal - the most famous Internet security symbol. Research has shown that almost 90% of users recognize that a page bearing the Norton Secured seal is safe for them. The symbol is displayed more than a billion times a day and is used by more than 100,000 sites in 170 countries. Join them too. We will be happy to help you deploy the seal on your website.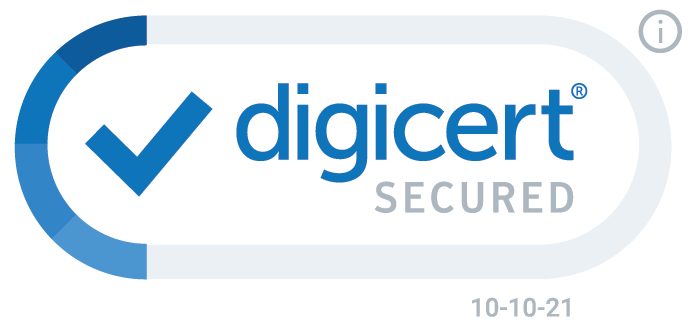 Secure Site Pro version products allow you to monitor Certificate Transparency logs for your safety. If someone issues a certificate for your domain, you will know right away. The Pro versions already allow postquantum cryptography from DigiCert.
Summary of Secure Site certificates in our offer