SSLmarket is number one in every respect
(18. 11. 2021) Although this year's DigiCert partners' meeting took place only online once again, it was worth it for ZONER and SSLmarket. And we mean it literally. Over the past year, we have won two categories and received the Outstanding Sales Performance Award and Innovation Award.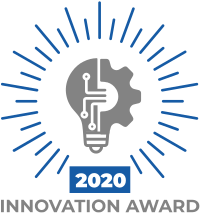 Of course, we achieved the first award mainly thanks to you, our customers, and we confirm our position as the largest TLS certificate reseller in Central Europe. Thank you for your support! We have earned the Innovation award for our commitment to always being the first to offer the latest DigiCert products and technologies. We are still succeeding in achieving this primacy.
This year's awards not only prove our top collaboration with the DigiCert CA, but have also complemented the collection of awards DigiCert has awarded us so far. We have already received all DigiCert awards.
During the Roundtable, DigiCert of course also shared their upcoming news with us; from a certificate perspective, for example, integrating qualified certificates into the API, which means faster ordering. You will soon learn more about the conference program in an upcoming article.